New popup retail space features globally sourced, produced and inspired goods by women-owned businesses from the DC Metro area
Less than two years after the start of the COVID-19 pandemic that devastated brick-and-mortar businesses across the nation, a new pop-up incubator for small, women-owned retailers is giving at least 16 entrepreneurs from the DC region a second chance – and bringing a new and diverse array of shopping options to DC's Union Station and its 40 million annual visitors.
The incubator, ShopHER, had nearly 100 people in attendance at its Dec. 1 grand opening, including US Natalie Madeira Cofield, the US Small Business Administration's Assistant Administrator for the Office of Women's Business Ownership, who spoke before the ribbon cutting.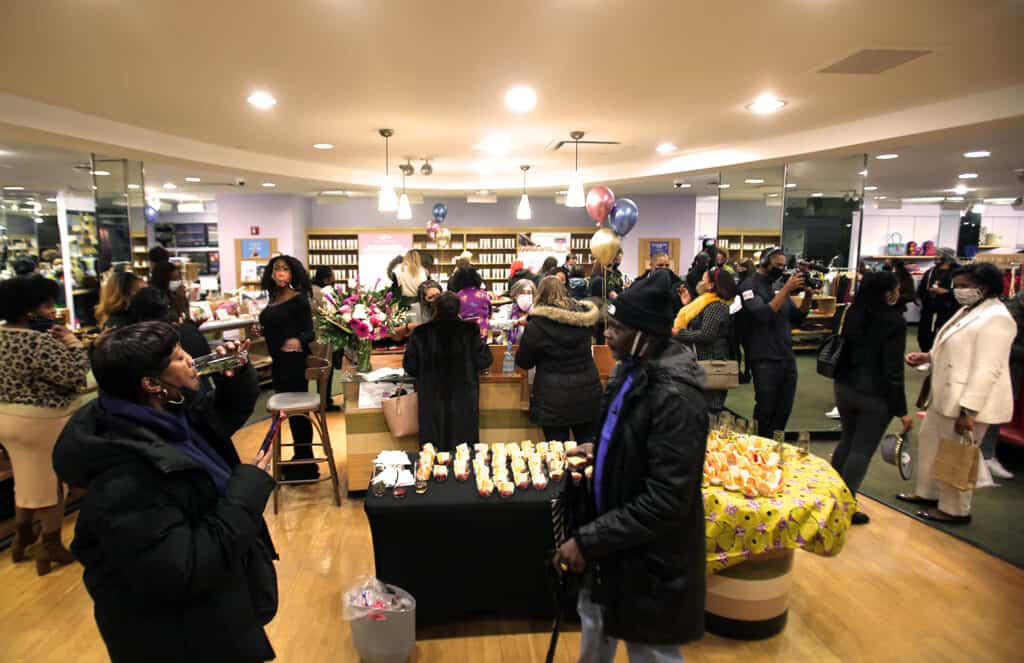 ShopHER is a collaboration supported by the DC Women's Business Center (DCWBC), the Maryland Women's Business Center (MDWBC), the National Community Reinvestment Coalition (NCRC), the US Small Business Administration (SBA), Union Station, and Ashkenazy Realty.
The 4,000-square-foot pop-up retail space is funded by CARES Act grant money from the SBA through April 30, 2022, with the goal of extending longer. ShopHER currently features businesses selling products such as clothing, jewelry, popcorn, candles, home goods, and art from, and inspired by, the African continent as well as the nations of Mexico, Uzbekistan, Indonesia, Mongolia, and the US.
"We are absolutely thrilled that ShopHER's grand opening event was so well attended and well received," said DCWBC Project Director Heidi Sheppard. "These hardworking women entrepreneurs deserve the credit – and for both our retailers and visitors, the timing could not be better with holiday shopping just around the corner. We know from the work we do every day that women entrepreneurs have great potential for spurring economic growth. That means with access to greater financial and educational resources, women-owned businesses can add even more jobs and continue to be instrumental in spurring economic growth in the D.C. region. ShopHER is honored to be working with our partner organizations who helped make this happen, and thrilled to help propel these women entrepreneurs toward success."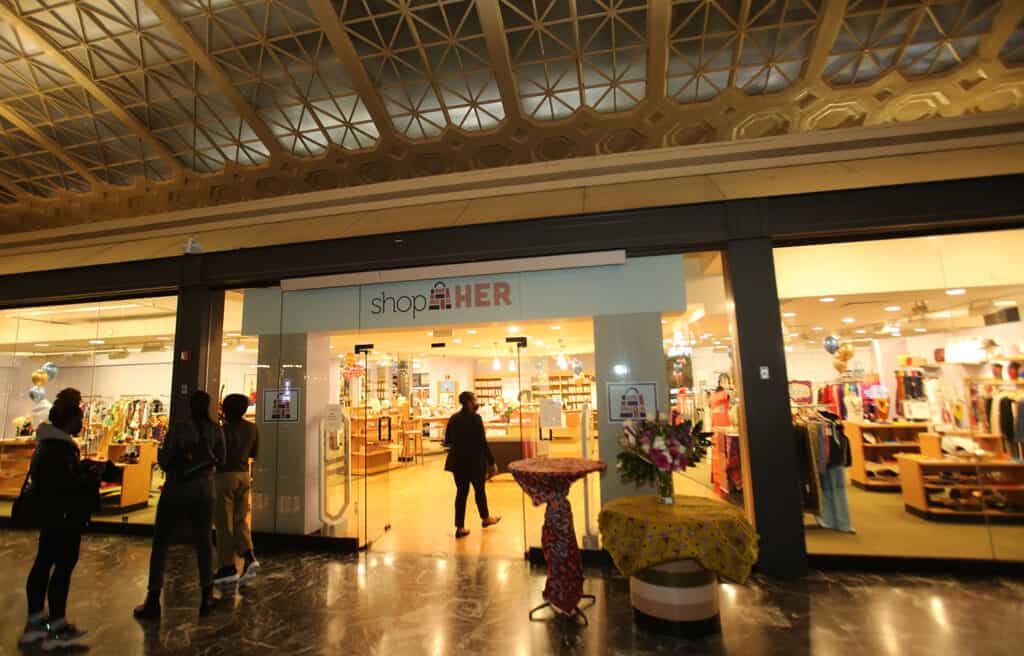 ShopHER is specifically designed for women-owned small businesses that were hurt by the COVID pandemic and are seeking to re-establish their retail operations. It will help vendors generate revenue and achieve stability with the goal of returning to their own retail space. In addition to the retail space to sell their goods, the incubator is providing these companies with business counseling services, trainings and rent abatement. The only cost to vendors is shared office-related expenses.
ShopHER's list of vendors, which may continue to grow in the weeks ahead, includes:
Located in Union Station at 50 Massachusetts Ave., NE, Washington, DC 20002 on the second floor, ShopHER is open seven days a week, with hours varying between 11 am to 5 pm or 7 pm ET.
Coverage of ShopHER on NBC 4 Washington's "News 4 Your Sunday" 
 More video of the grand opening and fashion show event.
ShopHer Grand Opening Event from Streetz Media Corporate on Vimeo.
About the DC Women's Business Center
The D.C. Women's Business Center delivers business development services to women entrepreneurs in the Washington, DC, metro region. The Center provides one-on-one free counseling and training workshops designed to help women start and grow businesses. We target women entrepreneurs who are economically or socially disadvantaged and whose businesses are located in underserved communities. The Center is funded in part by the US Small Business Administration and is a program of the National Community Reinvestment Coalition.